Greece Islands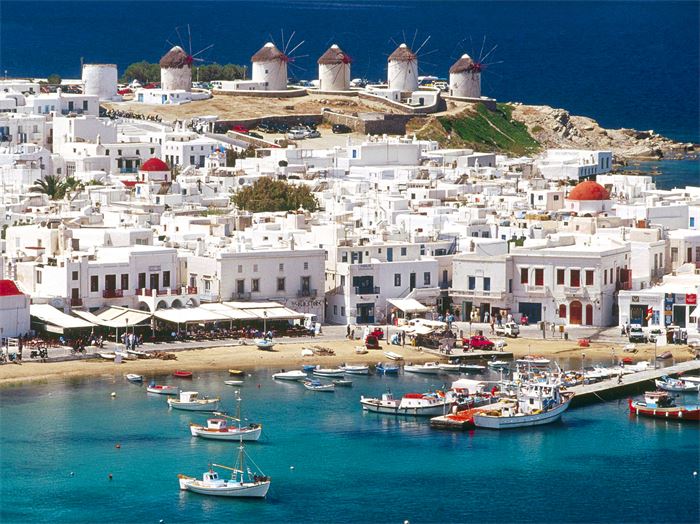 General information for Greece Islands routes
Discover the Greece Island,Ikaria, Samos, Patmos,Symi, Rhodes with Ahum boat
Ikarıa:
The previous name of the Ikaria is Dolichi. According the story , Ikarus's wings has been melt by the sun and dropped to Island. This ısland named Ikaria , after the story.
Ikaria is located on south Aegean region in Greece.The most importatnt settlements are gialiskari, agios kirikos, armenistis and evdilos.
Ikaria is not crowded and beatiful ısland in Greeces.
Samos:
Samos is the most beautiful, biggest and desired ısland among to Greece's Island for tourist . İt located very close to Turkey. It has amazing view , beautiful bays and nice location in nature. Local people in Samos are very friendly and helpful for the guests. The main city is located in the middle of the ısland shape like amphitheater nearby the port.
Houses in the Samos are colored with very light and nice colors. Samos has nice bays, as well.
Back side of the bays , many carecteristic houses are located with narrow windows and wooden balcony . They looks the face of antiquity. Kokarini, one of the famous touristical village in Samos , is located 10 km far from the city centre.
Flora makes beautiful view on ısland . Samos has like endless beach, very clean sea and nice restaurants and cafes . Kokkari has famous tavernas for greek music
Pitogoria , The ancient city, is located north of the Samos. Pitogaria is one of the popular city with friendly local people and nightclubs
Karlovasi is the second biggest town in Samos. Karlovasi has excellent flora and very long beaches , located in south west part of ısland. İt is a specila place to be composed with port, old city,modern city and village .Georgeus mansions and big , rococo churches are needs to see in Karlovasi.
Marothokambos is located in the middle , hillside of Kerkis mountain, north –west part of Island. Old , naturel houses, narrow streets with stone pavement,stone fountain, nice churches and big squares are located in Marathokambos.
Kerkis maountain is suitable for the tracking . Local people produce to vine with home grown grapes. They produce honey and made ceramics for the guests.
Patmos
Located in south within 12 ısland, close to Güllük gulf and calls Holy Island . Basend on the story, jesus Christ has been seen by Saint John in the cave of the Patmos. For these reason , Patmos is holy and pilgrimage cente for the christians.
Kos
Kos is the closest greek ısland to Turkey and biggest ısland among of 12 Greek ısland's.. It is faw away from Bodrum in 5 km . Kos has a longest beach compare the other ıslands
Kos ısland has big space in mythology. Hippocratic has buil an medical centre and started to against for witchery as a treatmnet of disease. As a lead of the doctors, Hippocratic, lived in Kos for a long time and advise doctors to visit Kos to complete the hippocratic oath.
Kos is a good combined city that between the historical and modern city . Hictorical temples with an antiquity design, shops, ruins and houses are located together in Kos Island. It is possible to meet with historical temple or statue when you shopping in Kos.
Syme
Symne is the cutest and most elegant ıslanf among Greek ıslands. It has great income to producing ships from shipyard and trade for sponge during 17th century but nowadays has only income from the turizm . It is located close to Turkis border. It is far from Bozburun to 6,5 km . Smynis getting much more famous with colorful homes and hospitaly.
Smyn managed by government Rhodes. The population of the island is around 3.000 but rises to 6.000-7.000 during summer. More then 100 boats comes to the port in everyday
Symne has big space in Greek mythology.The name of symne comes from the wife of Poseidon, Nymph Syme. Symne known as a birth place of deity in mythology. It named by Ottomans as Sömbeki. It camos from the boats in the ısland calls Sümbek . Despite sponge fishing is not valid anymore , suvenires by made sponge on the shops that located in Yiolas port
It is very nice to takle a walk from the back side of port. You may see the excellent view in any corner. If you feel very hot , we advice to go to the centre of old city . You meet with an excellent view again . Most of the people , who accomadte in Symne are live the house with perfect view
Most popular place in Symne is Panormiti bay . Moni Taksiharki Michail Church is an holy temple for sailors and located in Panormiti bay. There is an icon thet represent to Michail as a protector of sailors. Sponge show s represent by local people as enretaintment for tourist
Symne and İzmir announced as a brother by the Greek people at the beginning of 20th century. As a resulf of this a similar belfry in Aya Fotini church in İzmir has been built in Panormiti in 1905. All other necessary pieces has been move to Symne , after the big fire on Aya Fotin church , İzmir in 1922
Pedi village is has very nice beachs in Symnie. It is possible to use public transportation or sea taxi to arrive Pedi. You may go to Agios Nikolaos bay by sea taxi from the Pedi. Agia Maria is one of the adorable beach in Symni ,as well
Monos, fish restaurant located in the port, is crowed in every moment. We advise you to test seafoods with the fun of owners. The king of Jordan Abdullah, his wife quien Rania, Mick Jagger, Dustin Hoffman, Robert De Niro are one of the celebrities that visit the Manos. It costs 50 per two to have meal in there
Mytios is the other popular fish restaurant in Symni.
Rhodes
Rhodes's strategic location with its cultural heritage make Rhodes to 7 wonders of world . It is the biggest ısland among the 12 greek ısland. It is taken under the protection By UNESCO as "cultural heritage".
Thre is lots of story about Rhodes. The most popular one is carrying to Rhodes by the gods from the bottem of the sea . Helen , The god os sun , ptotect to ısland according to greek mythology
More then 1 milion tourist visit to Rhodes every year. There are lots of hotels are located in Island for these reason . You should visit to Temple of Apollo, Port in Mandraki and Antichal theatre . You may see the sign of St John knight on the narrow streets, churches, apalces etc..
Rhodes looks speretaed to two parts as old city and new city from the far .Old city is located in the middle of the castle covered by 6 big doors belongs to middle ages.
Ahum boat price table (per day)
| | | | | | |
| --- | --- | --- | --- | --- | --- |
| May | June | July | August | September | October |
| € 750 | € 1000 | € 1250 | € 1250 | € 1000 | € 750 |
Services included in the price: gas for boat, fee for port and tax, airconditoin , staff service, boat eqipments, wi-fi, bed cover sheets and towels , daily cleaning of cabin, boat insurance
Services not included in the price: Foods and drinks , land trips, airport transfers,private port fee(if necessary),Port fee outside of Turkey,tax,Private insurance, travel insurance